TGIF, H54F-ers!!! Caitlin at Coffee with Caitlin, Della at Della Devoted, Katie at Cup of Tea, and myself want to welcome you to the link-up and the weekend. We made it!!!
This week's featured blogger is Monica over at Jersey Girl, Texan Heart. Monica is a corporate girl who not only blogs but also has her own Etsy shop. She shares some fabulous outfits that she puts together, and she mixes in other posts as well. I found her H54F post last week to be very uplifting:)
Now, let's recap the week:
1. Snowmegeddon 2.0 has struck. I'm over the snow. The total snowfall for Lexington over the past 2 days has been 17.5″. On the upside, Kane had a great time playing out in the snow. . .until he took his gloves off and his hands got cold. He especially loved eating the snow. In the picture below, he's not even playing in the deep snow.
w
2. Snowmageddon 2.0 has also allowed me to get to know my neighbors a little better! We made a community trip to Sam's Club and Papa John's last night because I have an AWD. I ended up with a gigantic bag of mini Reese's Eggs. Yum!!!
3. All of this snow has me thinking of how I'm going to style my spring outfits. It has also given me plenty of time to window shop online. If you're looking for some spring wardrobe updates that won't break the bank, see my post here. Warning: the pool blue/mint pants sold out super quick because they were on clearance, and are no longer available:(
4. I won another giveaway! Thanks to the girls over at the Sequin Notebook, I won some Pearlties!!! Thanks, girls!
5. I finally got around to posting my February Glam Bag from Ipsy. One of my samples actually broke during shipping, and I received my replacement item yesterday. While it wasn't the same exact item that was broken, it was very similar. I think it's awesome that they will replace a broken sample–thanks, Ipsy!!!
Finally, I want to thank you all for all of the wonderful thoughts and prayers for my aunt last week. Please keep them coming. Also, it seems like many of us have been having a few rough weeks here lately–it's ok to be honest and just say it. I hope that better weeks are ahead for everyone, and I'm so thankful for the uplifting posts I've come across when reading your blogs this week!
Follow along on GFC (click link or click button sidebar), Bloglovin' (click link or click button on sidebar), or email by entering your email address here:
Enter your email address: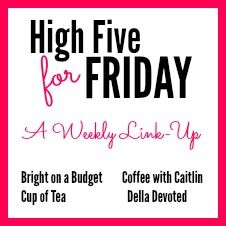 <div class="bright-on-a-budget-button" style="width: 200px; margin: 0 auto;">
<a href="https://www.brightonabudget.com" rel="nofollow">
<img src="http://i40.photobucket.com/albums/e232/coffeewithcaitlin/h54f2_zpsc7e1f4e7.jpg" alt="Bright on a Budget" width="200″ height="200″ />