This post contains affiliate links.

TGIF, H54F-ers!!! Della at Della Devoted, Katie at Cup of Tea, and myself want to welcome you to the High Five for Friday link-up and the weekend. We made it!
HAPPY ST. PATRICK'S DAY!!!
This week's featured blogger is Rebekah from Rebekah & Co., a life + style blog. Rebekah lives in Atlanta. Anyone who is engaged or has gotten married can relate to her wedding venue dilemma, and she's also sharing her engagement story. I'm also loving the new sandals she found for spring!
Now let's recap this week's highlights:
1. Kane and I went to the local St. Patrick's Day Parade on Saturday! This was our first time going, and it was pretty fun!
2. On Monday night, I went to dinner with some friends from law school. We took our time eating and focused on catching up. We don't get to see each other that often, but we pick up right where we left off. And none of us could believe that it was SNOWING by the time we left!
3. My friend Ashley was in town for lunch yesterday. We went to Malone's and talked LipSense–as in we had all of her LipSense stash spread out on the table, testing colors out. If you missed my LipSense party last night, there's still time to order through Sunday. Here are the specials:
Starter Kit–color, gloss, oops remover: $50 (save $5)
Purchase 2 ShadowSense at reg. price, get a 3rd one for $15 (save $7)
4. I went to see Beauty and the Beast last night, and OMG, it was AMAZING!!! I highly recommend going to see it!!!!
5. I just finished Addison Moore's Totally 80s romance series. It's just three books, and if you're nostalgic about the 80s, you should read them!
Also, I have to let y'all know about 2 sales. Right now at Target, you can save 20% off of dress with code DRESSY and 20% off of jeans with code JEANS (exclusions include clearance items).
There's also a Tory Burch sale going on right now where you can save up to 70% off. Here are my favorites:
ICYMI, here's this week's posts:
Thanks for joining us for H54F! Be sure to link-up below and/or let us know how your week's been in the comments!
Follow along on GFC (click link or click button sidebar), Bloglovin' (click link or click button on sidebar), or email (click here). Also, tweet us or use #H54F and we'll retweet your post!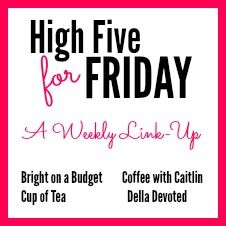 <div class="bright-on-a-budget-button" style="width: 200px; margin: 0 auto;">
<a href="https://www.brightonabudget.com" rel="nofollow">
<img src="http://i40.photobucket.com/albums/e232/coffeewithcaitlin/h54f2_zpsc7e1f4e7.jpg" alt="Bright on a Budget" width="200″ height="200″ />